OUR SEARCH OF THE BARD
Considered the greatest playwright, William Shakespeare is revered by many. This page provides you with a listing of resources to aid you in your understanding. Information about additional resources and videos are abundantly found on this page.
IN SEARCH OF SHAKESPEARE
The four videos in this series provide an opportunity to know who the man was and what may have inspired him to write what he wrote over four hundred years ago. If you would like to know more about the whole life of William Shakespeare, I'd encourage you to rent or purchase "In Search of Shakespeare." These videos can be borrowed from a library or purchased online. Occasionally, PBS will air this series.
Here is a synopsis of the four parts:
Part I - A TIME FOR REVOLUTION
We are introduced to the dark world of Queen Elizabeth's police state - a time of surveillance militarism and foreign wars.
We are reminded that Shakespeare lived through the Spanish Armada, the Gunpowder Plot, the colonization of the New World, and the beginnings of British power in America. But most importantly Shakespeare also lived through England's Cultural Revolution: an enforced split with the old medieval English spirit world which was to lead the English people into a brave new Protestant future. A split which defined Shakespeare's life -and our modern world.
Michael Wood traces William's early days exploring his schooling his father's shady business deals and the dark secret that ruined the family. Finally in Worcester Cathedral the riddle of Shakespeare's shotgun wedding is untangles an event that left him a teenage father with decidedly slim career prospects.
Part II - THE LOST YEARS
Little is known about Shakespeare's life between the ages of 18 and 28 - however there are some intriguing theories. Did he serve in a Catholic house during a dangerous time of Protestant reform? Or did he spread propaganda for the Elizabethan government in the actors company the Queens Men?
Historian Michael Wood investigates the Bards secret history watches actors of the Royal Shakespeare Company bring his scripts to life and learns more about the violent death of Christopher Marlowe Shakespeare's great rival.
Part III - THE DUTY OF POETS
With Romeo and Juliet and A Midsummer Nights Dream - a film of which follows - he became England's top entertainer. But tragedy struck when his only son died aged 11.
Plunged into a midlife crisis Shakespeare fell for a teenage nobleman, had an affair with a married woman, and was summonsed for GBH. Meanwhile his theatre company built the Globe and in the midst of it all he created some of literature's most enduring characters.
Part IV - FOR ALL TIME
In this last stage of our search, we discover that which makes William Shakespeare so great. The Elizabethan age ends and the Jacobian age begins.
We discover how Shakespeare place in literature and his influence in what many hoped for as a golden age. Shakespeare finds himself on the royal payroll and his greatest works come to life during this time.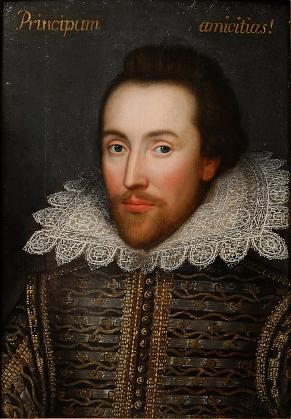 The Tragedy of Hamlet, Prince of Denmark
No Fear Hamlet displays the text in its original form on the left side of the page with a modern translation on the right. Use the link to read the play and complete the assignments of the Hamlet Journal.
Answer these questions as you complete your reading of Hamlet. This information will provide you with notes to complete assignments related to The Tragedy of Hamlet.
The Folger Shakespeare Library
The Ultimate source of all things Shakespeare in not only the United States, but quite possibly the whole planet. Located in Washington, D.C., this resource will be on the road during renovations of their home. Take an opportunity to examine all this site has to offer and where it might be near you!
© Copyright Mr. L's MyWirelessClassroom